Why I Narrated My Audiobook, I Can't Read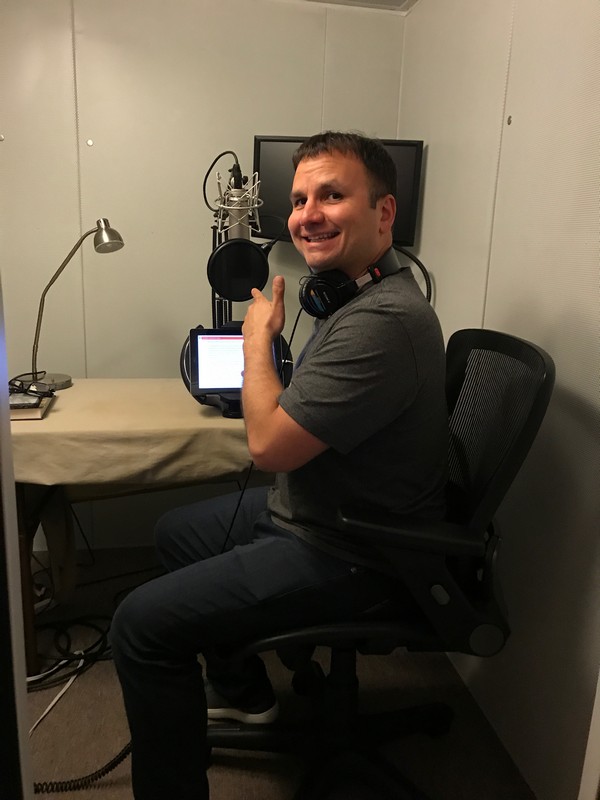 William Manzanares is the author of I Can't Read.
For most of my life, I kept a secret about myself: I can't read.
Many people around me didn't know I struggled to read because I'd built up a lifetime of strengths (a sharp memory, perseverance, and strong conversational skills) to work around my difficulties. But even now, I struggle to read new words.
A Lifelong Challenge
Ever since my school years, public reading has haunted me. As a child, being made to read aloud in class stressed me out more than any other academic activity. I always left class on those days feeling frustrated and embarrassed—emotions tied to reading that followed me into adulthood.
Several years ago, I read a book aloud for a take-your-child-to-work day. It was a children's book about a lemonade stand, and I practiced reading it four or five times before I read it in front of the kids. Publically reading that short book challenged me, so naturally, when I wrote my book, I Can't Read, I had no intentions of narrating the audiobook. However, when the voice actor I'd planned to use fell through, I decided to step up to the plate.
Facing My Fears
I thought to myself, the universe is telling me I have to face this, so I'm going to do it.
However, the encouragement of my inner voice did little to make me less terrified of public reading. As someone who has struggled with reading my whole life, stepping into that recording booth was one of the scariest things I've ever done.
I had no narration experience, but years of listening to audiobooks had prepared me for the job. Reading the book aloud took me eight hours when it should have taken less, but I pushed through. When I finished, the accomplishment felt amazing.
What began as horrible news—my narrator had backed out of my project—ended up being the motivation I needed to face a lifelong fear. Reading aloud terrified me and took more work than most people listening to the audiobook will ever know, but I made it through. I'm proud to have my voice reading my story and inspiring others who share my struggles.
To learn more about William's struggles with reading and how you can overcome yours, check out I Can't Read. If you're more of an audiobook lover, you can find that version of the book at rebrand.ly/icantread. The ebook is available on Amazon.
William Manzanares IV was born and raised in the Tacoma area of Washington State and is an active member of the Puyallup Tribe. He is a serial entrepreneur, having owned and operated successful smoke shops, convenience stores, and restaurants since 2005. William is passionate about helping small business owners as well as struggling readers. To that end, he spends much of his time speaking with students about career planning and goal setting. Having grown up unable to read and struggling with dyslexia, William hopes his new book will equip kids to improve their literacy and inspire them to pursue their dreams.