How to Recognize and Support Struggling Readers in Your Restaurant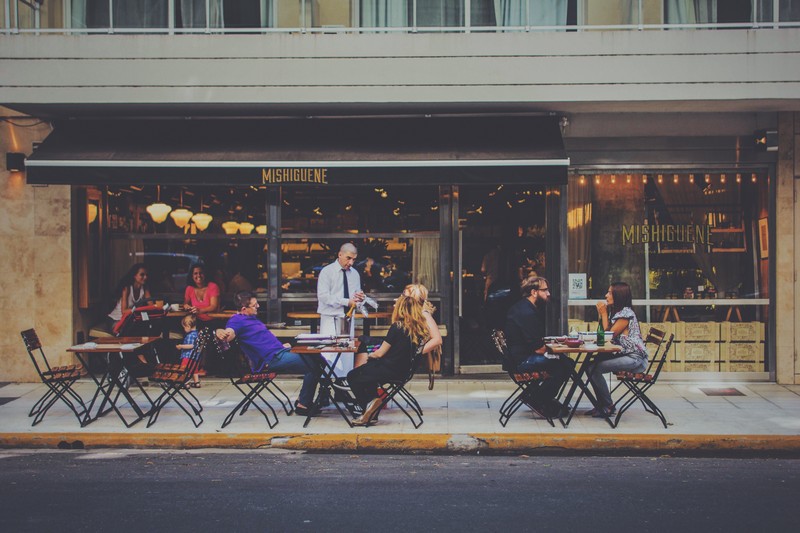 William Manzanares is the author of I Can't Read.
As someone who struggles to read and has a long history in the restaurant business, I can tell you firsthand that struggling readers represent a large and valuable segment of your restaurant's customers. They patronize your restaurant every day, but you've probably never recognized them. However, by looking for certain cues, you can better identify and serve these individuals.
Strategies for Struggling Readers
Going out to dine can be a stressful experience for struggling readers, and most won't announce to the world that they can't read the menu. Instead, they'll rely on one of three strategies when ordering: choosing by picture, getting their waiter's recommendations, or ordering the same meal as someone else.
If a menu shows pictures of dishes, many struggling readers will point to a photo and say, "I'd like this, please." They won't say the name of the dish because they're unable or slow to sound out new words.
Another strategy, one that I used frequently when I was younger, is to ask the waiter, "What do you recommend?"
It would have taken me far too long to read the whole menu, and I didn't want my struggles to be obvious, so I'd start a casual conversation to get the information I needed. For the third strategy, a struggling reader would likely order last and choose a dish someone else at the table had already ordered.
How You Can Help
Now that you know how to identify struggling readers, here are a few ways you can make their restaurant experience less stressful. Restaurateurs can improve accessibility by adding images to the menu and training their staff to recognize the signs of reading difficulties.
Waiters can offer even more direct support. First and foremost, be patient with your customers. The person who keeps asking questions that seem random or stupid to you might not be able to read the menu. How else can they know what your restaurant has to offer if they don't ask?
Being kind, answering questions, and staying patient are the best ways servers can accommodate struggling readers. You'll have more satisfied, loyal customers, and if those customers are anything like me, you'll receive a large tip.
Restaurant waiters work on the front lines of the service industry. They're the face of the restaurant and the liaison between the business and customer. By knowing the signs and making an effort to offer accommodations, restaurant staff can significantly improve the dining experience for struggling readers.
To learn more about how to support struggling readers, check out I Can't Read. If you're more of an audiobook lover, you can find that version of the book at rebrand.ly/icantread. The ebook is available on Amazon.
William Manzanares IV was born and raised in the Tacoma area of Washington State and is an active member of the Puyallup Tribe. He is a serial entrepreneur, having owned and operated successful smoke shops, convenience stores, and restaurants since 2005. William is passionate about helping small business owners as well as struggling readers. To that end, he spends much of his time speaking with students about career planning and goal setting. Having grown up unable to read and struggling with dyslexia, William hopes his new book will equip kids to improve their literacy and inspire them to pursue their dreams.