Mastering Risk Management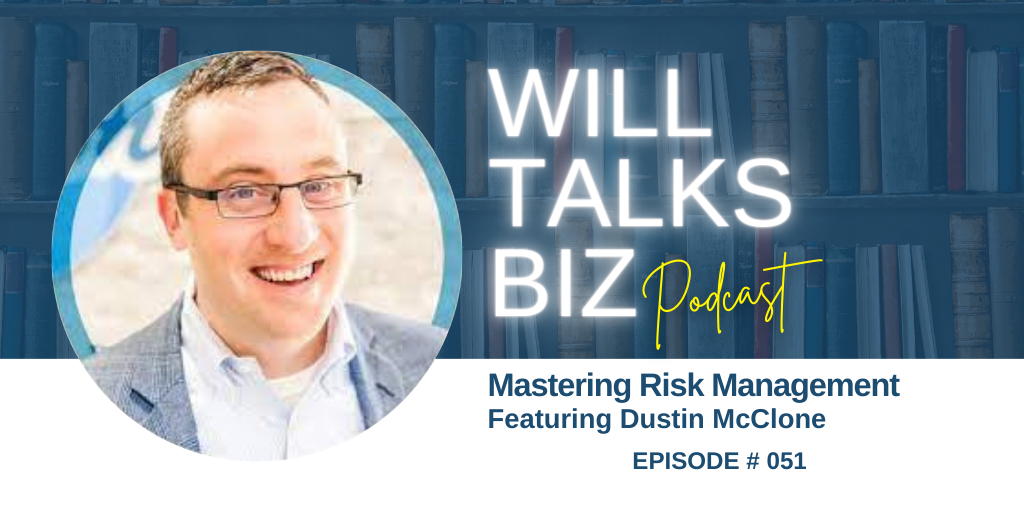 "Failure to me is only failure if you don't learn from it."
Too many business owners simply purchase insurance and hope for the best when it comes to managing risks in your business. But you know deep down that this approach isn't enough. The pain of not truly understanding your risks and how to mitigate them can lead to financial loss, damaged reputation, and even business failure. It's time to take control of your risk management strategy and find someone who can provide real solutions.
In this episode, Dustin McClone helps us explore the critical role of risk management and insurance in safeguarding your business. Dustin is a risk management expert who has dedicated his life to helping businesses successfully navigate the often-choppy waters of risk management and insurance. He learned the importance of the insurance industry from a young age, witnessing firsthand the impact of proper risk management. To this day he still remembers when a grateful customer tearfully thanked his father for saving their business after a devastating fire. This experience shaped Dustin's perspective and fueled his drive to make an impact on people's lives.
As CEO of McClone Insurance, a top 1% insurance broker, he works to instill a culture of hustle, fighting complacency and challenging the status quo. Dustin's extensive knowledge and experiences have driven him to create innovative, cost-effective insurance solutions tailored to each client. There are a multitude of risks facing businesses. That is why Dustin and his team work to show that dedication and a proactive mindset can make a world of difference in protecting what matters most.
Listen to this episode to:
Discover the critical role of risk management and insurance in safeguarding your business
Uncover how to find the ideal business partner who can effectively address your challenges
Gain valuable insights from past failures to drive future success
Learn how to deliver genuine solutions that tackle common pain points and risk factors
Understand the art of leading with value and maintaining a solution-oriented mindset
From heading a multi-generational business to launching Hustle Nation podcast, Dustin's journey has taught him the importance of fostering a proactive mindset while providing top-notch service to his clients.
"What we're really doing is we're protecting businesses, organizations, and families. And if we do that really well, we can make a significant impact."
Connect with Dustin
LinkedIn Dustin McClone
Connect with Will:
Book I Can't Read: A Guide to Success Through Failure
Email: Will@willtalksbiz.com
LinkedIn: https://www.linkedin.com/william-manzanares
Episode Highlights
00:01:53 – About McClone Insurance
00:05:06 – The Importance of Identifying Risks
00:08:02 – McClone's Customers
00:09:39 – Fear as a Motivator
00:11:55 – The Importance of Finding the Right Partner
00:12:59 – Improving Your Risk Profile to Reduce Insurance Costs
00:13:47 – Failure as a Learning Opportunity
00:15:15 – Building a Category and Being a Leader