Creating a Buzzworthy Business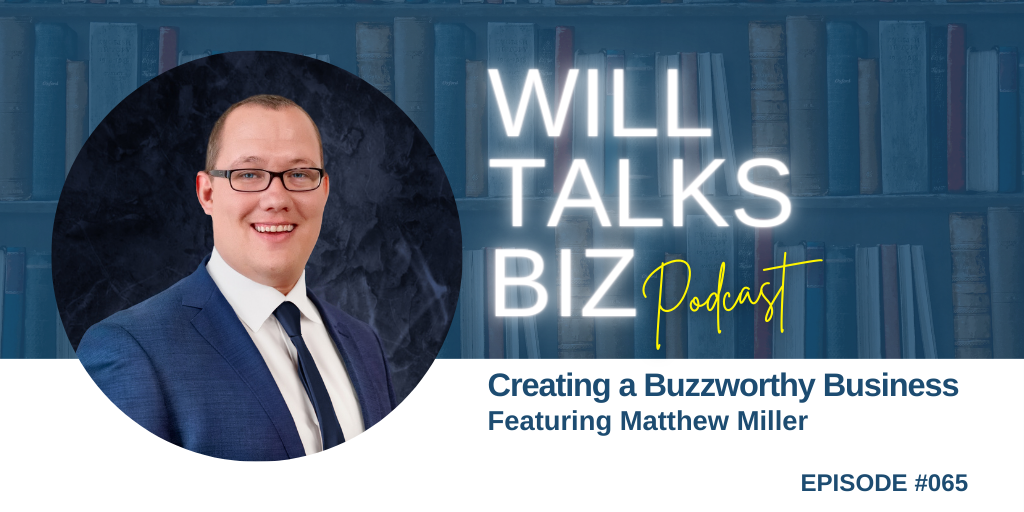 "I believe that you can accomplish anything with passion, imagination, and grit." Matthew Miller
Matthew Miller has always had a passion for the theme park industry. Ever since he was in 1st grade, he dreamed of becoming a roller coaster designer. His passion for roller coaster design, coupled with his determination and hard work, led him to achieve his childhood dream.  Matthew is the Senior Director of Technology and Business Development at Orlando Informer, and his impressive resume includes collaborations with major brands like Disney, Universal, Marvel, Warner Brothers, and Google. Alongside his work at Orlando Informer, Matthew is a career coach for young professionals, making a difference in helping others pursue their dreams in the theme park industry.
When Matthew shared his desire to become a roller coaster designer he was faced with skepticism from others in his small hometown. Instead of letting that slow him down, he doubled down on his determination to reach that goal and moved to Orlando, the theme park capital of the world. Over time he worked with renowned companies such as Disney, Universal, and Warner Bros. While Matthew no longer designs attractions, he now focuses on business management and ownership in the theme park industry.
Despite the doubters, Matthew remained true to his childhood dream and achieved success in an industry he loves. His story is a great reminder that pursuing your passion can lead to a fulfilling career. Matthew's transition from roller coaster design to business management showcases the importance of staying nimble and open to new opportunities. The theme park industry is constantly evolving, and being able to adapt is crucial for long-term success.
This conversation with Matthew is a testament to the power of pursuing one's dreams and finding success in unexpected ways. His passion for the theme park industry, coupled with his determination and business acumen, has allowed him to thrive in a challenging and exciting field. This was such an insightful perspective of experiences, lessons learned, and insights into navigating a career in the theme park industry.
For anyone interested in entrepreneurship, the theme park industry, or finding purpose in their career, this episode is a must-listen.
Connect with Matthew
Follow Matthew on Instgram
Check Out Matthew on IMDB
Follow Orlando Informer on Instagram
Subscribe to Orlando Informer on YouTube
Connect with Will:
Book I Can't Read: A Guide to Success Through Failure
Email: Will@willtalksbiz.com
LinkedIn: https://www.linkedin.com/william-manzanares
Episode Highlights
[00:00:24] Theme park professional Matthew Miller joins discussion.
[00:06:23] Creating content for official theme park announcements
[00:08:22] The value of building long-term relationships on business success.
[00:12:18] Being a smaller organization allows for more hospitality and personalized action.
[00:15:54] Passion, imagination, and grit shape success.
[00:20:41] Embracing what you love leads to diverse opportunities.