Revolutionizing Retail Business with Technology Solutions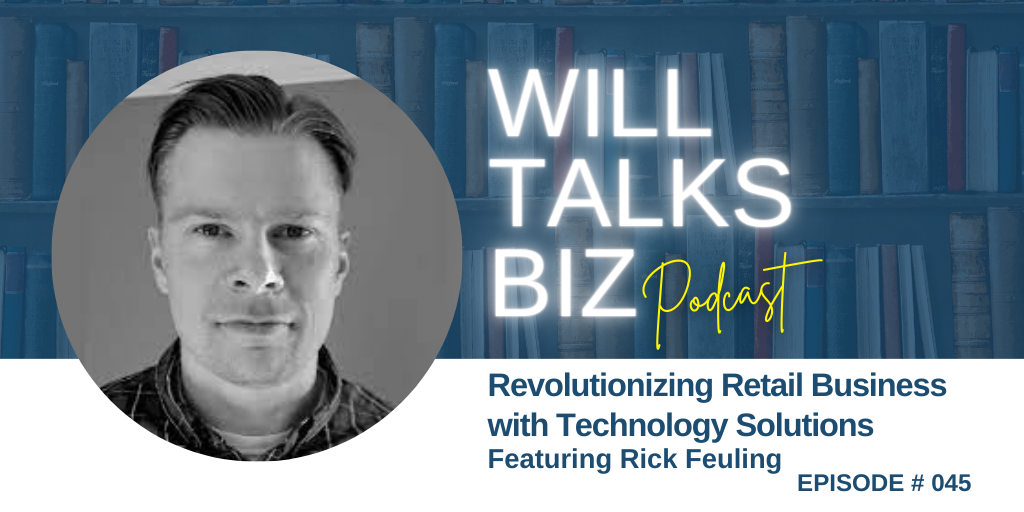 "How much of a rock star would a cashier look like if they knew everything about the person when they got up to the window?"
As a passionate entrepreneur in the retail industry, Rick Feuling knew that there had to be a better way for businesses to improve customer service and streamline operations. He was tired of dealing with cloud-based systems that continually failed him and his employees. What he needed was a solution that would cater to the unique needs of small businesses. That's when Cloud Retailer came into the picture. It is a hybrid system that combines the best aspects of standalone and cloud-based solutions. Finally, he had found a way to offer seamless transactions, real-time sales tracking, and inventory management, all while providing top-notch customer support.
Rick used his passion supporting small businesses to start his own company, RITE – Retail Information Technology Enterprises. His company offers innovative tools and niche software products for independent merchants so they are able to confidently compete with big box retailers.
In this episode, you will:
Explore the efficiencies gained through Cloud Retailer in small business inventory management.
Unlock the potential of customer loyalty programs for enhancing small business growth.
Implement credit card surcharging tactics that keep customers satisfied.
Delve into the world of community and cooperation as crucial elements for small businesses.
Equip your small business with technology to elevate customer service and overall efficiency.
If you're feeling frustrated and overwhelmed with technological solutions that are not improving customer service customer service hasn't improved as expected, then you are not alone! That is just another reason why it is important to have collaboration among small businesses and the support of businesses like RITE.
Listen to this episode to hear more as Rick and I discuss the innovative cloud-based system for retail businesses. With seamless integration and real-time inventory tracking, it's the perfect solution for small businesses.
Connect with Rick
https://www.linkedin.com/in/rickfeuling
Connect with Will:
Book I Can't Read: A Guide to Success Through Failure
Email: Will@willtalksbiz.com
LinkedIn: https://www.linkedin.com/william-manzanares
Episode Highlights
00:06:38 – Importance of Parent Child Feature
00:10:28 – Problems Solved for Customers
00:14:06 – Defining FIFO and Customer Service
00:16:04 – Importance of Small Business and Lessons Learned
00:19:17 – Importance of Seamless Technology
00:23:42 – Future of Technology in Retail
00:27:11 – Using Sensors to Improve Drive-Through Experience
00:28:32 – Using Tablets for Orders
00:29:51 – Focus on Customer Service,
00:30:34 – Setting Up Competitors for Success
00:33:10 – Collaboration Over Competition