The Power of Social Entrepreneurship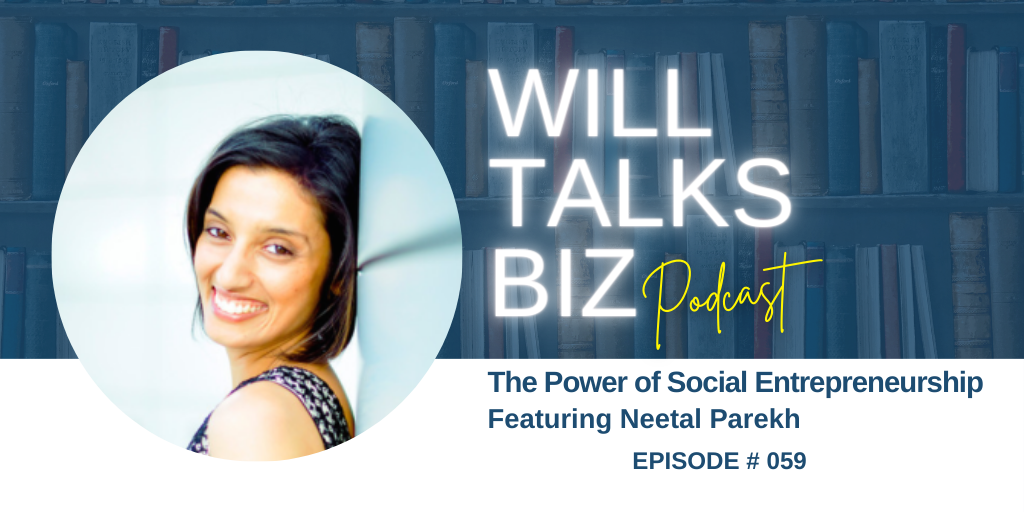 "With everything going on in the world there's an opportunity for having more people at the table thinking about solutions in creative ways."
Neetal Parekh, the founder of Innov8social, joins for a conversation about the power of social entrepreneurship. She is an incredibly passionate guide for aspiring change-makers and dedicated to making social entrepreneurship more accessible and actionable. Her company develops tools, content, and programs to help individuals enter the world of social entrepreneurship. One of Innov8social's innovative concepts is Impactathons. They combine hackathons, workshops, and talks to empower people in developing and pitching their ideas for solving social issues.
Neetal's authenticity and passion for her work are evident throughout the conversation. In fact, those were key factors that led to her winning a recent business pitch competition. It is a great way of highlighting the importance of being genuine and committed when pitching a business idea. When you pitch a business idea, make sure you are clear on the commitment to follow through on promises.
Like many entrepreneurs, her journey has not been easy. Throughout our conversation she shares experiences and failures that give valuable insight into the side of an entrepreneurial journey that is often not discussed.
This is a great episode about social entrepreneurship that offers practical tips on starting your own venture. If you find Neetal's story and approach as inspiring and informative as I do, make sure to connect with her and let her know.
Connect with Neetal:
Connect with Will:
Book I Can't Read: A Guide to Success Through Failure
Email: Will@willtalksbiz.com
LinkedIn: https://www.linkedin.com/william-manzanares
Episode Highlights
00:00:47 – Tip for Creating a Winning Business Pitch
00:01:29 – Judging a Business Pitch Competition
00:02:36 – Meet Neetal, the Winner of the Pitch Competition
00:05:08 – Neetal's Why: Making Impactful Change
00:05:53 – Impactathons: Empowering Participants
00:13:25 – Neetal's Motivation and the Purpose of the Books
00:14:23 – Overview of the Three Books
00:14:54 – Challenges in the Book Creation Process
00:15:21 – Importance of Pitching and Feedback
00:16:58 – Anticipated Release Date of the Books