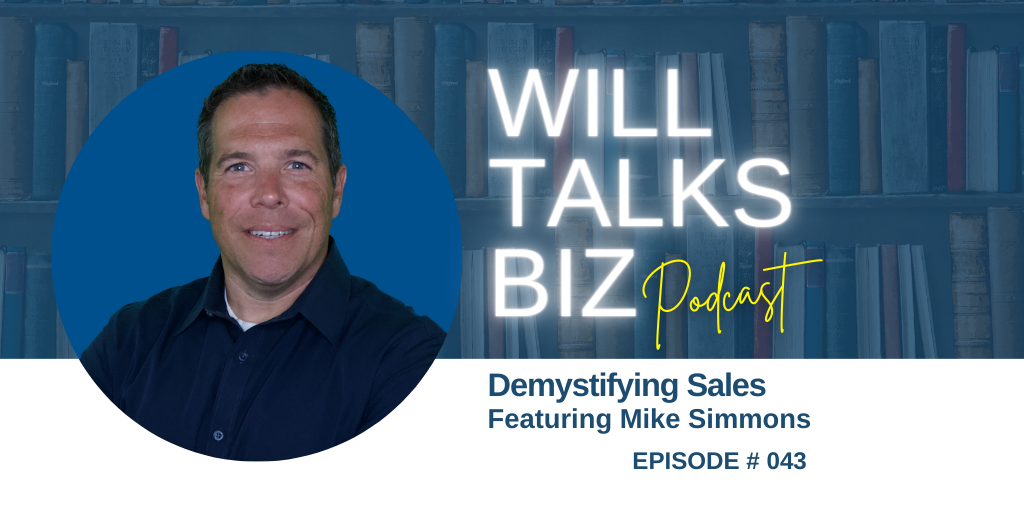 "When you are around people who are professional sellers, they are focused on customers. They're not focused on self, they're focused on helping people solve problems."
After struggling with sales in his early days, Mike Simmons decided to take a different approach. Little did he know that his passion for helping others would be the key to success and transform him into a powerful problem-solver helping others by demystifying sales. Now, his company Catalyst Sale enables businesses to make meaningful impacts on their customers' lives.
As an entrepreneur, Mike knows the importance of understanding customers' needs and solving their problems. That is why he uses his podcast, Find My Catalyst, Mike to people discover their own Catalyst and take the next steps in their business journey. However, many people still struggle with sales, process, and analysis, and Mike is searching for ways to help them overcome these challenges.
In this episode, you'll learn about:
Forging authentic connections that create a powerful referral network in sales.

Streamlining your business execution with efficient frameworks, tools, and processes.

Conquering sales anxiety by emphasizing problem-solving and empathy.

Adopting a customer-centric mindset and appreciating the customer's point of view.

Bouncing back from setbacks and developing resilience as an entrepreneur.
If you're feeling overwhelmed and frustrated by the lack of sales despite your efforts to empathize with customers and ask the right questions, then you are not alone. Mike is ready to help you uncover the truth and show you how these myths can be debunked.
"Take the time to listen to customers, to ask questions, to gather information and additional context and understand value from the perspective of them rather than how you would articulate the value that you're delivering."
Connect with Mike:
Twitter
LinkedIn
G.A.M.E Plan
Schedule a Clarity Call
Connect with Will:
Book I Can't Read: A Guide to Success Through Failure
Email: Will@willtalksbiz.com
LinkedIn: https://www.linkedin.com/william-manzanares