Lessons Learned from Lee Cockerell's Mastermind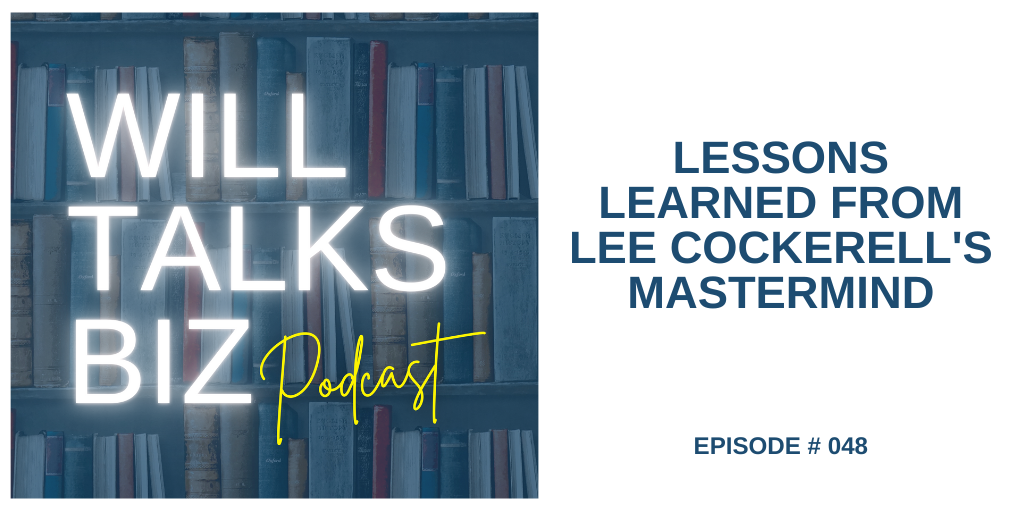 "Just start asking. When you ask other business owners for advice, they generally give it."
Cassie just spent several days alongside Lee Cockerell and attendees of his "Creating Magic Mastermind" event. Her experience inspired a conversation about the importance of mentorship and community for entrepreneurs. During the event entrepreneurs from different industries present their business challenges to find solutions. The value them comes in the guidance from individuals with unique experiences and cultivates mentorship relationships.
We often underestimate the need for a support system to navigate the ups and downs of running a business. Part of being a leader means knowing when to seek advice and insights from experienced entrepreneurs and build relationships and communities to succeed in the business landscape. That has always been a goal with this podcast as well.
In this episode, we discuss how to:
Tackle common hurdles entrepreneurs face with proven methods for overcoming them
Find balance in life and work by expertly delegating tasks and outsourcing when needed
Leverage the knowledge of experienced entrepreneurs to avoid common pitfalls and enhance decision-making
Cultivate a supportive business environment through mentorship programs and active community engagement
Transition your way of thinking from worker to business owner to fuel your journey toward success
Much like events like Lee Cockerell's Creating Magic Mastermind, successful business leaders should make a commitment to paying it forward. Use the lessons you learn to make a profound difference in the lives of others. Curious how these events can impact you? Listen and find out.
Connect with Will:
Book I Can't Read: A Guide to Success Through Failure
Email: Will@willtalksbiz.com
LinkedIn: https://www.linkedin.com/william-manzanares
Episode Highlights
00:00:06 – Starting a Business with Family Challenges
00:03:06 – Balancing Entrepreneurship and Family Life
00:05:15 – Mindset Shift for Entrepreneurship
00:07:27 – Starting a Business While Working Full-Time
00:12:56 – Finding Work-Life Balance
00:14:25 – Managing Emergencies
00:16:45 – Delegating Tasks
00:19:02 – Hiring for Online and Service-based Businesses
00:23:38 – Learning from Failure
00:25:06 – Asking for Advice and Experience
00:25:19 – Will Talks Biz as a Mini Mastermind