Tips for Aspiring Entrepreneurs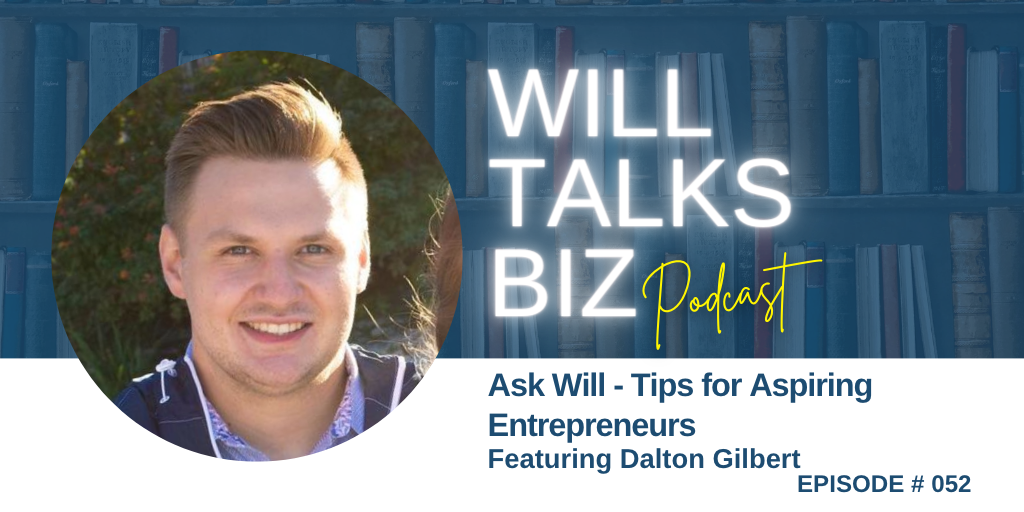 "Business is not just about numbers. It's about the relationships and the connections that you're building ."
Dalton Gilbert is an ambitious entrepreneur and the GM of Caliber Collision in Orlando, Florida. Growing up in Virginia, he wasn't surrounded by entrepreneurs or people who sought to build their own businesses. Instead, people in his community typically found steady jobs and stuck with them for decades. However, the post-COVID surge in entrepreneurship ignited a fire within Dalton, inspiring him to explore the possibilities of working for himself. That is why he joins this episode of "Ask Will" in search of tips for aspiring entrepreneurs.
Dalton shares how he has always followed a slightly unconventional path. That is why during this episode of Ask Will, he is now seeking tips for aspiring entrepreneurs. I share some of the lessons I have learned by engaging with successful entrepreneurs and reading books on business. This is the perfect episode for anyone looking to gain valuable insights on starting a business and the importance of setting realistic goals. As he continues to learn and grow, Dalton is finding that embracing failure and learning from it can serve as stepping stones towards success.
In this episode, you will be able to:
Gain insight into the core motivation behind successful entrepreneurship
Recognize the rewards of forging an independent career journey
Master techniques to overcome setbacks and fear of failure
Comprehend the value of incorporating goal-setting in your entrepreneurial endeavors
Explore the surge in entrepreneurship catalyzed by the pandemic
The recent shift towards individuals working for themselves creates exciting opportunities for personal growth and fulfillment. Join us for this episode where Dalton Gilbert gets to "Ask Will" about the importance of setting realistic goals, overcoming the fear of failure, and making the most of the entrepreneurial journey.
Connect with Will:
Episode Highlights
00:00:53 – Importance of Entrepreneurship
00:03:17 – Benefits of Working for Yourself
00:07:30 – Entrepreneurship as a Mindset
00:09:14 – Overcoming Fear and Analysis Paralysis
00:12:51 – Importance of Knowing Your Niche
00:14:15 – Dealing with Failure
00:17:18 – Helpful Business Books
00:20:17 – Achieving Business Goals