Real Estate Investments 101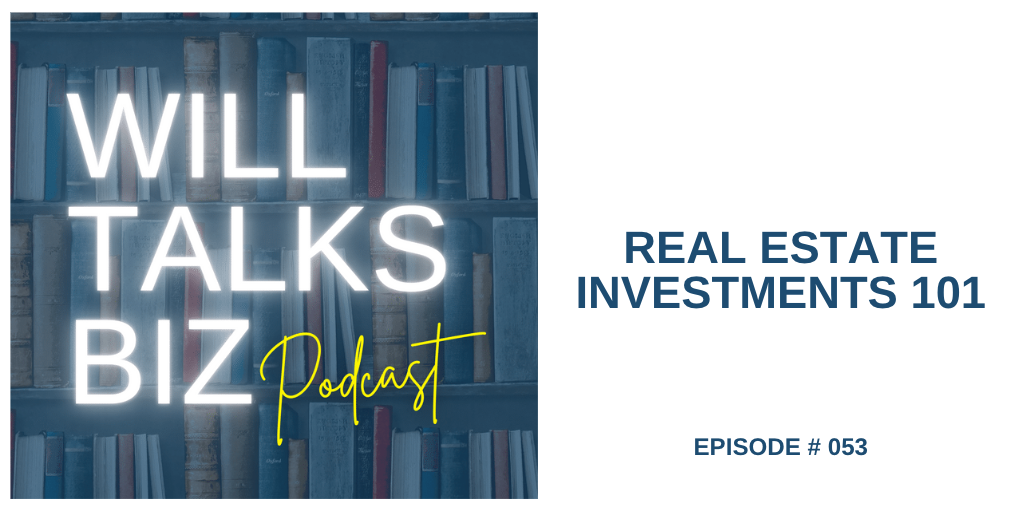 "Find an agent who returns your calls."
My introduction to the world of real estate came from an insatiable curiosity that led me to read numerous books on the subject. I initially thought about experimenting with single-family rentals. However, as I continued to research I chose not to pursue Airbnb due to the challenges it presented. Despite the appealing claims made by Airbnb enthusiasts, I realized that it was a separate business in itself. There is a strong emphasis on attention to detail, especially in terms of cleanliness. As I continued to investigate real estate, I learned the value of owning the land where his businesses resided.
In this episode, you will:
Explore the incredible advantages of incorporating real estate investments into your entrepreneurial journey.
Grasp the importance of land ownership for long-term business sustainability and growth.
Absorb practical guidance for building a productive partnership with a realtor to ensure investment success.
Familiarize yourself with potential challenges in real estate investing and create strategies to mitigate risks.
Develop the ability to address real estate investment hurdles with poise and skill.
Through many trials and lessons, I gained insights on working with contractors and real estate agents. There is also a significance in being willing to live in any property I invested in. These experiences have shaped my mindset and approach to real estate, emphasizing the need for patience and determination.
Connect with Will:
Book I Can't Read: A Guide to Success Through Failure
Email: Will@willtalksbiz.com
LinkedIn: https://www.linkedin.com/william-manzanares
Episode Highlights
00:00:06 – Introduction
00:01:02 – Real Estate as a Business
00:02:21 – Own the Land
00:03:12 – Finding a Realtor
00:04:33 – Pursuing Real Estate
00:07:15 – Red Flags in a Realtor
00:11:30 – Is Real Estate Investing for Everyone?
00:14:10 – Advice for Buying Real Estate
00:16:32 – Insights for Buying Commercial Real Estate
00:18:27 – Responding to Challenges