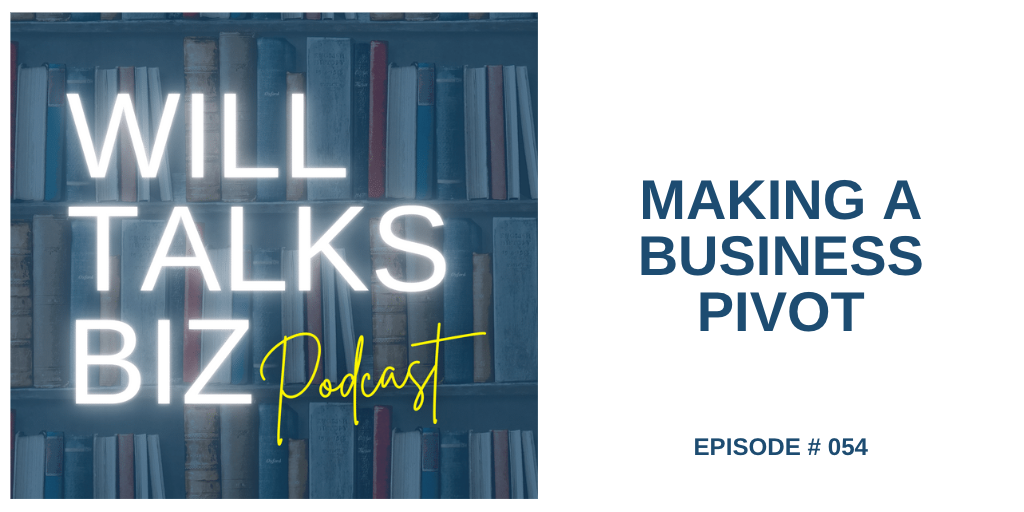 "When people ask, 'What do you do?' they are really asking, 'What can you do for me?'"
Too many people don't take action on their business ideas because they feel stuck, frustrated, and unsure of what to do next. It is important to pay attention to the challenges you experience as an entrepreneur. Those are often the signs that let you know when you need to be making a business pivot.
Cassie shares how her entrepreneurial journey took an unexpected turn when she noticed her first client became a full-time job. It left her little time to focus on building and expanding her business. Instead of giving up, she used this challenge as a catalyst for change. During our conversation, Cassie shares about her determination and newfound focus on understanding client needs. She shifted her mindset and pricing strategy, which helped get her back on track with the business growth and success she desired. Her experience is a testament to the power of perseverance and the importance of prioritizing customer needs.
In this episode, you will be able to:
Explore the world of entrepreneurship and business growth potential.
Uncover what it takes to be the ultimate leader in your market.
Tackle the world of price complaints and negotiations with expertise.
Delve into the significance of focusing on current clients while growing your empire.
Embark on a journey of facing risks and overcoming setbacks in business.
This conversation highlights practical strategies and insights that will supercharge your entrepreneurship and business growth. It is time to stop the ineffective actions that have been holding you back. Start making the pivot that will lead to to a thriving business that you can be proud of.
Connect with Will:
Book I Can't Read: A Guide to Success Through Failure
Email: Will@willtalksbiz.com
Episode Highlights
00:01:02 – Cassie's Business Pivot
00:03:20 – Deciding Factor
00:06:09 – Flipping the Sales Script
00:10:31 – Turning Down Opportunities
00:12:48 – Pricing Strategies
00:16:12 – Serving Clients
00:17:20 – Negotiating Prices
00:21:57 – Proposal Examples
00:23:59 – Positive Feedback and One Piece of Advice
00:25:35 – Taking Risks and Overcoming Challenges