Best Podcast for Business Students and Tips for Young Professionals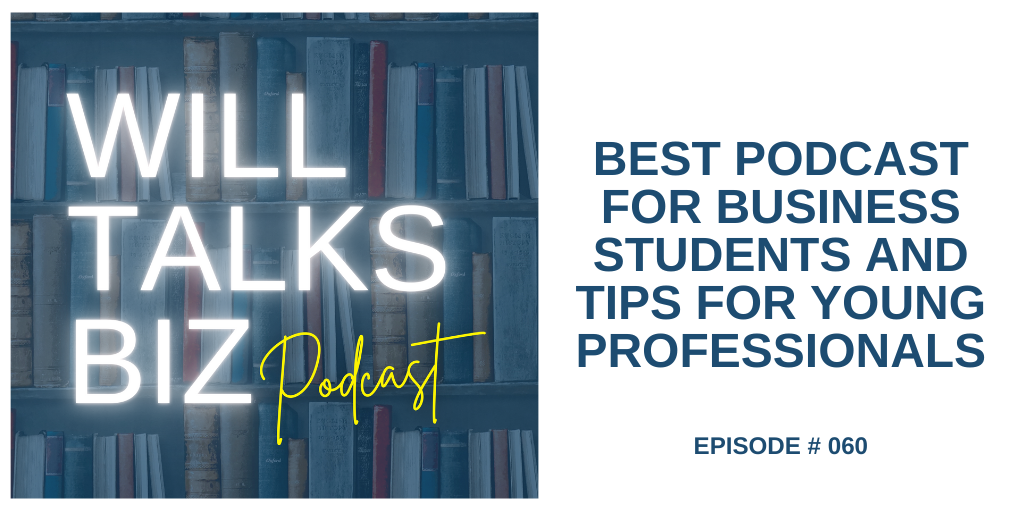 Education isn't just about a degree. You don't need a piece of paper to be successful. Be a lifelong learner, ask questions, listen to podcasts, attend seminars, and be intentional about learning. – Will Manzaneras
The way business is always changing and evolving is why it is so important to continuously learn. This can be done in a number of ways. However, during this conversation, Cassie and I dive into the show being named a best podcast for business students and tips for young professionals. There is so much value in podcasts and practical experience alongside formal education. Students need to proactively seek opportunities to work or volunteer with businesses so they can learn from professionals.
Today's students are more eager to learn and ask insightful questions. This really has set them apart from previous generations. The relevance of formal education in today's business world has also changes. A degree alone doesn't guarantee success and young professionals are proving it. Practical experience and a mindset of entrepreneurship are just as important.
I've seen firsthand how podcasts can help entrepreneurs and business students alike. In fact, we are celebrating the podcast's recognition as a top 20 best podcast for students. This honor validates our mission to help business students of all ages.
If you're a business student or an aspiring entrepreneur, this episode is a must-listen. It's loaded with tips and resources. The conversation offers valuable insights and practical advice to help you navigate the evolving business landscape and achieve success.
Recommended Books
Connect with Will:
Email: Will@willtalksbiz.com
LinkedIn: https://www.linkedin.com/william-manzanares
Episode Highlights
00:00:06 – Celebrating a Top 20 Podcast Honor
00:02:07 – Excitement About the Next Generation of Students
00:04:31 – Thoughts on Business School
00:08:51 – Gaining Experience and Building Mindsets
00:13:38 – The Frustration of Not Being Prepared
00:14:21 – The Value of a Degree
00:15:02 – Skills for Young Professionals
00:16:25 – Recommended Books for Young Professionals
00:17:30 – The Power of Asking