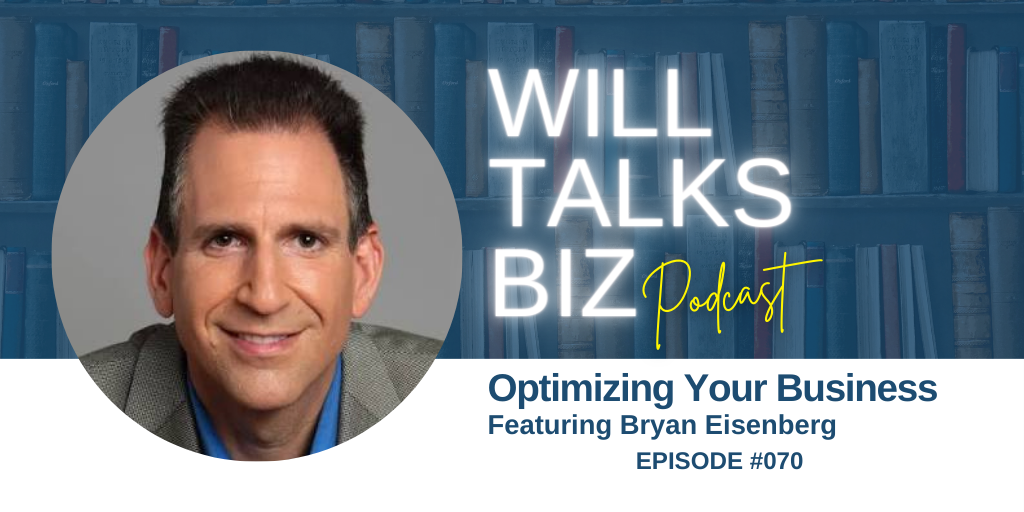 "The most powerful skill that anybody can have is storytelling. Think back to even your favorite teachers. They were just great storytellers. They made Everything interesting."
Bryan Eisenberg is a renowned expert in online marketing and optimizing your business. He recently joined for a conversation sharing insights into how businesses can improve their customer experiences and enhance their conversion rates. As co-founder of Buyer Legends he has firsthand experience with business optimization and impactful ways for companies to improve their customer experiences and conversion rates.
Believe it or not, conferences are treasure troves of networking and growth opportunities. They bring like-minded individuals with different perspectives together, allowing you to expand your horizons and connect with passionate business enthusiasts. How do I know? Cassie Tucker met Bryan at a conference and instantly knew he would be a great fit for the podcast. It just goes to show that building connections and sharing stories can open doors to exciting opportunities.
Bryan's driving force is helping people. Whether it's a business owner looking to scale up or a senior care agency aiming to provide exceptional care, he strives to empathize with customers and create meaningful experiences. To optimize your business, it's crucial to understand your target audience and their needs. Developing empathy for your customers allows you to create better customer experiences and tailor your offerings to meet their expectations. Building relationships based on understanding leads to long-term success.
Contrary to popular belief, physical retail is here to stay. Bryan emphasizes that humans crave connections and great experiences. The challenge lies in providing stellar experiences, something many stores unfortunately lack. In his book, "Brand Like Amazon," Bryan highlights what physical businesses can learn from online giants like Amazon. They should be prioritizing exceptional customer experiences, leveraging technology to enhance offline interactions, and refining their offerings based on data-driven insights.
Listen to the full podcast to hear more of Bryan Eisenberg's insights on how to optimize your business like a pro! Remember, networking, connections, and empathy are the keys to success. Let's embrace them and thrive together.
Connect with Bryan:
https://www.bryaneisenberg.com/
Order His Books: Publications
LinkedIn: https://www.linkedin.com/in/bryaneisenberg/
Facebook: http://www.facebook.com/bryan.eisenberg
Connect with Will:
Book I Can't Read: A Guide to Success Through Failure
Email: Will@willtalksbiz.com