Creating a Winning Customer Service Culture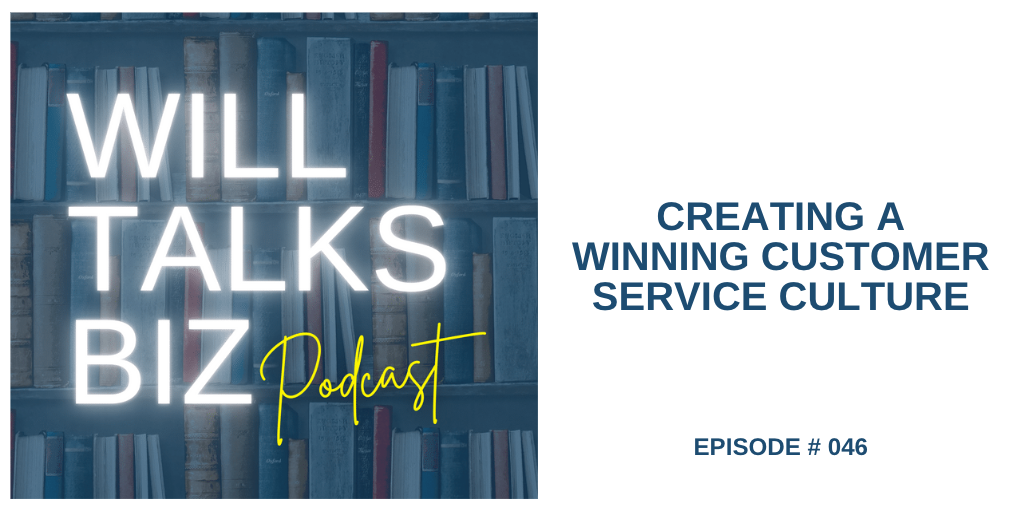 "Stay true to the customer that's in front of you, even if you're trying to acquire the next one."
During this episode Cassie and I share business updates, including some of our lessons around rebranding and shifting marketing strategies. As a business owner you should never underestimate the importance of assessing and adjusting customer service metrics regularly. Creating a positive culture and providing incentives for top-performing employees is essential. Training is a key part of the process to creating a winning customer service culture.
It is also important to recognize the evolving customer expectations due to technology and modern life's busyness. Businesses must keep up with these changes. It is important to think outside the box when it comes to marketing and customer service. That can help differentiate a business from the competition.
During this episode, you will learn how to:
Advance your business by ensuring exceptional customer service and promoting a culture of excellence.
Stay ahead of the curve by regularly reviewing and adjusting customer service measurements.
Attract and recruit employees who uphold the highest standards of customer service and contribute positively to company culture.
Anticipate changes in customer demands and implement incentive schemes to retain your most valuable personnel.
Focus on delivering unparalleled customer experiences and be open to trying unconventional marketing strategies.
This episode provides valuable insights for small business owners looking to improve their customer service culture and metrics. It would also be the perfect episode to recommend for anyone looking to stay ahead in the marketplace.
Episode Highlights:
00:02:19 – Business Update – Rebranding
00:04:39 – Business Update – Operations
00:08:11 – Customer Service
00:11:25 – Improving Business
00:13:17 – Hiring for Customer Service
00:14:23 – Culture
00:17:03 – Staying Ahead of Customer Expectations
00:19:00 – Impact of Customer Service
00:20:56 – Rewarding Top Performers