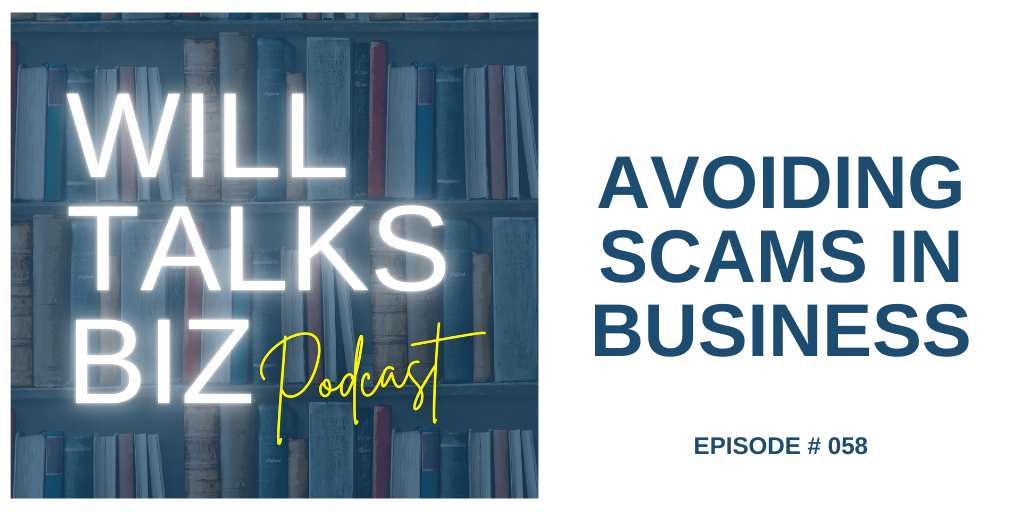 "If something feels off, usually that means something probably is off."
There are several challenges within business ownership that tend to weigh on peoples minds, yet are not talked about enough. One that Cassie and I felt drawn to discuss is the importance of being aware of and avoiding business scams.
Recently I encountered a couple of companies that folded abruptly, leaving myself and others high and dry. There were plenty of prepaid invoices and yet no product or service to show for it. The sting is still a bit fresh, but I saw an opportunity to turn this painful experience into a lesson – not just for me, but for all entrepreneurs out there. In sharing my experience, I hope to shield fellow entrepreneurs from the pain of falling into the same trap.
In this episode, you will:
Learn the tricks that scams employ in business, preparing you to effectively dodge fraudulent tactics.
Realize the significance of thorough research, including checking authenticity through public records, to safeguard your business interests
Hear strategies to build a strong foundation of trust, through transparency and judicious pricing, build lasting customer relationships
Understand how contracts nurture trust through the power of honoring commitments
Discover how to maintain decorum and the right attitude during challenging situations, particularly in dealing with rejection
If you're feeling concerned, frustrated, and betrayed by the constant influx of fraudulent practices in the business world, you aren't alone. It is always okay to exercise caution when you risk financial losses and damaged reputations to your business. Scammers are finding new ways to deceive and exploit unsuspecting business owners. You may have already implemented security measures and conducted due diligence, but it's important to stay aware so you don't find yourself falling victim to scams that you never saw coming.
This episode will equip you with the knowledge and tools to recognize and avoid fraudulent practices. Take a listen and share with someone else that may need a reminder to safeguard your business and regain your peace of mind.
Connect with Will:
Book I Can't Read: A Guide to Success Through Failure
Email: Will@willtalksbiz.com
LinkedIn: https://www.linkedin.com/william-manzanares
Episode Highlights
00:01:56 – Identifying Red Flags
00:03:28 – Mindset Shift
00:04:11 – Prepaying for Services
00:08:57 – Doing Your Research
00:11:33 – The impact of technology on scams
00:12:10 – Building trust as a business owner
00:14:08 – Avoid overcharging and overlooking clients
00:15:46 – Handling client rejections
00:17:53 – Moving forward after being scammed