Building Confidence for Making Your First Hire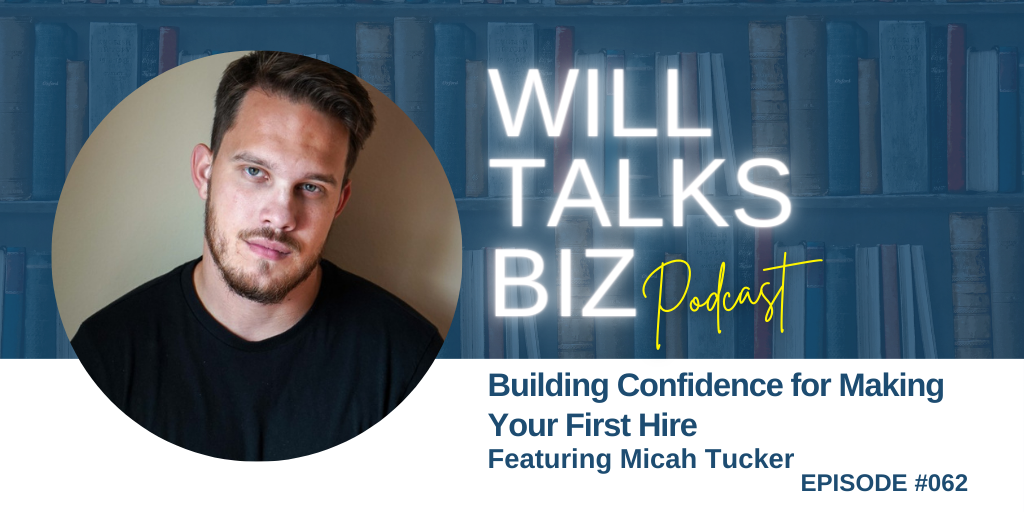 Don't let the fear of what hasn't even happened stop you from trying. Bad months will come, but when you have employees, you pay them first. You're the paid last. – Micah Tucker
Micah Tucker, owner of Florida Coast Canine, joins for a discussion on strategies for business growth and confidently making your first hire. He has taken his passion for dog training and turned it into a thriving business. During our conversation, he shares that as Florida Coast Canine takes off he worries that clients may go elsewhere if they can't get an appointment right away.
The possibility of losing clients due to an overwhelming workload is an unfortunately reality many entrepreneurs face. Instead of shying away from the challenge, Micah recognized that it was time to make a critical decision. We dive into a great discussion on when business owners need to shift from seeking solutions to hiring and expanding their team.
Hiring that first employee can be intimidating. The entire process comes with its own set of challenges. However, Micah knew that he needed to amp up his game if he wanted his business to grow. The first thing to do is hire someone to help with the workload. No matter what your business is, consider the specific role this person would fulfill. Then you will be ready to find employees who are eager to learn and have an ownership mindset.
Hiring an employee not only helps business owners manage their workload better, it also allows them to expand their reach. In Micah's case, it allows him the opportunity to solidify his place in the dog training industry. He learned to find the balance between high-demand periods and slow months, and how to effectively market his business.
Business owners need to learn to trust their judgment. The decisions they make are what will shape the future of their business. Throughout this episode, Micah's story serves as a reminder of the importance of stepping out of one's comfort zone in the pursuit of business growth and success.
Connect with Micah:
Facebook Florida Coast Canine
Instagram Florida Coast Canine
TikTok Florida Coach Canine 
Connect with Will:
Book I Can't Read: A Guide to Success Through Failure
Email: Will@willtalksbiz.com
LinkedIn: https://www.linkedin.com/william-manzanares
Episode Highlights
00:01:27 – Micah's Background and Business
00:04:40 – Challenges in the Business
00:06:23 – Hiring Employees
00:10:46 – Importance of Hiring
00:11:49 – The Importance of Word of Mouth and Customer Proactivity
00:12:43 – Pricing Strategies and Hiring
00:14:47 – Hiring the Right Employees and Red Flags
00:15:35 – Pricing Strategies and Focusing on High-Intensity Dogs
00:18:44 – Launching a Product and Market Research
00:23:27 – Importance of Reviews and Google
00:24:35 – Challenges with Review Platforms
00:26:11 – Focus on Client Satisfaction