Create the Ultimate Customer Experience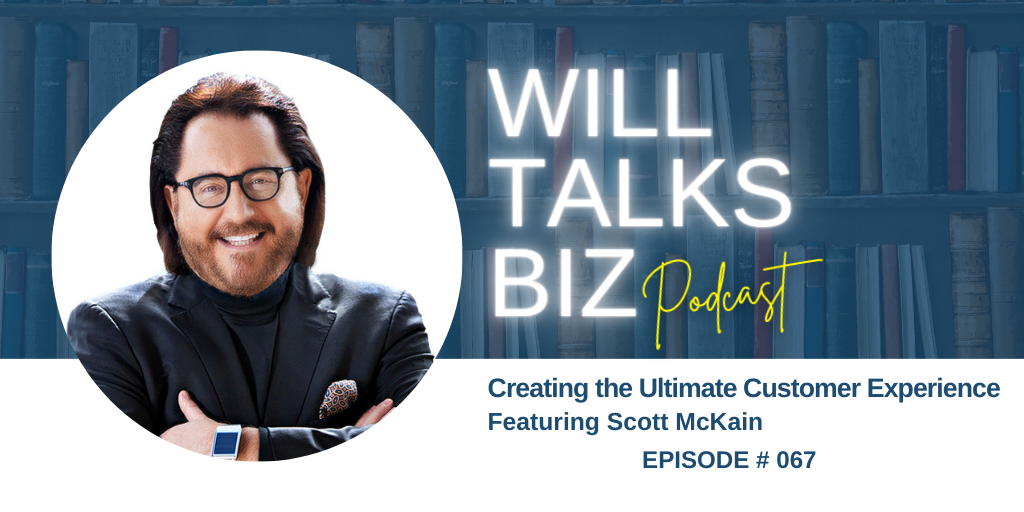 "It's unbelievable that companies will spend so much money in marketing and then have an experience that doesn't live up to the invitation, the marketing that they have extended." – Scott McKain
We couldn't be more appreciative to have renowned speaker, consultant, coach, and author, Scott McKain, back to talk about creating the ultimate customer experience. The last time he was with us [Episode 21] he shared how much his journey to get better positively impacts the work he does with other businesses looking to improve. During this conversation, Scott brings his expertise in delivering exceptional customer experiences as shared in his new book, "The Ultimate Customer Experience: 5 Steps Everyone Must Know to Excite Your Customers, Engage Your Colleagues, and Enjoy Your Work."
Throughout this episode, Scott shares a number of valuable insights and stories that will inspire you to reimagine the way you engage with your customers. In the episode, we discussed:
Scott's journey from a small rural community in Indiana to becoming a sought-after speaker and consultant
The importance of delivering an ultimate customer experience to stand out from the competition
How Scott's personal tragedy shaped his perspective on business and customer service
The inspiration behind his latest book and its target audience – the frontline employees who interact directly with customers
Scott's unique storytelling approach to educate and inspire his readers
Whether you're a business owner, manager, or a frontline employee, this episode will provide you with practical tips and actionable strategies to elevate your customer experience game.
Connect with Scott
Check out Scott's Website
Order the book – The Ultimate Customer Experience
Order the book – ICONIC: How Organizations and Leaders Attain, Sustain, and Regain the Ultimate Level of Distinction
Learn about Scott's Programs
Connect with Will:
Book I Can't Read: A Guide to Success Through Failure
Email: Will@willtalksbiz.com
LinkedIn: https://www.linkedin.com/william-manzanares
Episode Highlights
[00:04:23] Book summary: Customer-focused guide for leaders and frontline.
[00:08:05] Customer experience: content over name recognition.
[00:10:12] Upbringing and observing good customer experience drove his work.
[00:13:40] Caring and going the extra mile strengthens referrals.
[00:17:32] Marketing inconsistencies lead to disappointing experiences.
[00:20:50] Thrilled about Chrysler buying book for service.
[00:24:33] Wrong car park, bill adjusted, great customer service.
[00:27:04] Ultimate customer experience website, book sales, coaching, consulting, speaking. Social media: Scott McGain.